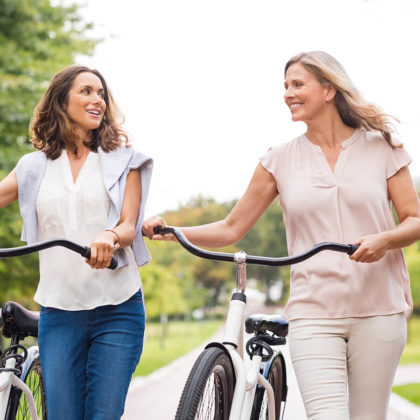 What is the treatment like?
Laser hair removal treatment is relatively comfortable, although we can offer topical numbing cream to be applied before treating sensitive areas like the upper lip. A handheld applicator is placed on the skin to deliver the laser energy into the follicle. The laser energy damages the follicle to encourage current hair to shed and prevent future hair from growing in many cases. The length of the session will vary based on the size of the treatment area. Smaller areas like the face may take just a few minutes to complete, while larger areas like the legs or back may take up to an hour or longer.
Do I need to plan for recovery time after treatment?
Patients typically resume their daily schedule as soon as they leave our office. The treated area may be slightly red, swollen, and tender, but these side effects are usually short-lived. It is crucial that you avoid direct sun exposure after treatment since the skin is more susceptible to damage from UV rays during this time. It's also wise to avoid hot baths, hot tubs, and saunas for a day or two afterward.
How many treatments will I need?
A laser can only treat hair in the active growing stage. Each area of our body has different hair growth cycles, but they all follow the same basic pattern; growth, transition and shedding phases. To ensure all the hair in the treatment area is addressed, patients are advised to plan for a series of 6-8 treatments spaced four to six weeks apart, depending on hair location, texture and color. When the treatment protocol is appropriately followed, patients typically experience long-lasting results to reduce unwanted hair once the set of sessions are completed.
Laser hair reduction is an effective way to enjoy smoother, hair-free skin without the need for constant maintenance. To learn more about this procedure, contact LaserMD, LLC, today at 425-672-1064.